Military Classified - Carson - Navy / 26 / 5'6 / 135 / 7.5c - Blowjob
Carson is a little straight stud I met online and when we started talking he told me about how he lost his virginity to a friend of his from his neighborhood. He's a shorter guy with a lean body and pretty laid back I might add. When he took his pants off, he exposed a healthy sized cock that sprung right into action for one of the best blowjob of poor little straight Carson's life. Once he got his clothes off and he sat down on my couch with his hands behind his head, he closed his eyes and began to savor the incredible attention his cock was receiving today! Not very many words were spoken and I could tell that he was definitely in hog heaven from this bj because its been a very long time since he busted a proper nut. He was pretty quiet when we actually meet at my facility and once we got past all the paperwork and negotiating, Carson was just ready to get this thing going and over with. I made him take his clothes off and that was all it took to get me on my knees sucking on this little boy's straight cock. I knelt down in front of him and began to slowly lick his balls and sack making my way down his shaft and through his balls and driving this little stud crazy. His cock stood at a whopping 7.5 inches and on a guy that small and thin, it looked HUGE! He was smooth all over and lean everywhere which made him even more yummy. I began to intensify my sucking action a little faster now and making his moan and breath audibly heavier. I could tell that it had been a while since Carson had properly busted a good nut because he just couldn't keep still in the couch but I then began to suck even faster now and using my hand all wet and lubed up stroking his cock at the same time which drove him mad. As I began sucking and stroking harder, Carson became even more impatient and uneasy speaking to me in a soft voice warning me that I was getting him close, Carson was worked up to a frenzy now as I sucked and stroked him faster. He wasted no time in preparing me for what was about to be coming here pretty damn soon and I just anticipated the moment as I had nothing else in mind now but to get to the end and make this boy bust hard. With his eyes closed Carson with his lips slightly separated, he squeezed the top of the couch with his hands as he became more and more tense. All of a sudden Carson gripped the leather on the couch and yelled out "ok i'm about to blow", "i'm about to blow" and that was all it took as Carson let out a yell as he delivered his juicy white load all over my hand. As he laid there and I asked him to relax, Carson blew a sigh of relief and his almost 8 inch cock just flopped there to the left like roadkill after it had spilled everywhere.. it was a beautiful sight!

Check Out Our Guys Live On Cam!!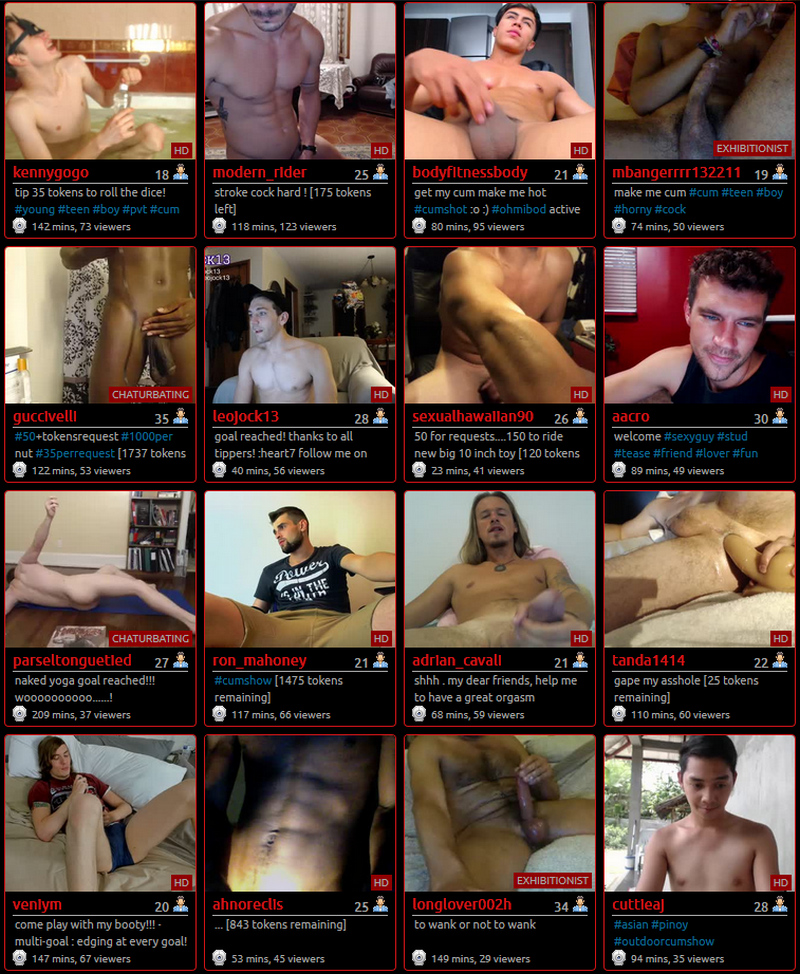 Desirability
Added: Jan 7, 2017 2:00pm
Views: 726
Ratings: 1
Favorited: 0
Records: 2257

Recently Rated