Island Studs - Jock Nyles & Big Daddy Van in Hot Sweaty Duo Action on the B
If you have ever wanted to see two straight surfer jocks playing football naked outside on a popular nudist Hawaiian Beach and then jump in the crashing waves with their surf boards, Naked Football #5 from Island Studs is for YOU! Feast your eyes on newcomer Nyles' awesome muscle bubble butt as he tosses the football with his coach Big Dick Daddy Van, who is back strutting his tan body and 9" cock OUT IN PUBLIC for all to see in this Action Packed - Exclusive Video from Island Studs! Watch Nyles and Van posing with their surf boards, football and beach chairs, smiling with excitement before they strip off their board shorts in front of everyone on the beach. "I know that girl over there," Big Daddy Van says with a smile as he grabs his exposed cock on the beach. Check out this pair of straight men and their white athletic thighs and muscle butts as they work each other with the ball in the morning sunlight. Daddy Van, 39, 6'1" and 165 pounds, the tan Kite Surf Instructor with the BIG bouncing cock and HUGE balls is NOT shy about being photographed naked with his team mate, super ripped college muscle football jock Nyles. Nyles is a true ALL American University Fratmen! It is a nude sports fantasy watching these two smooth athletic men aggressively go at each other, like Father and Son in heated competition - Naked In Public! "I'm 22 years YOUNG!" Nyles says with a big boy smile as he stands naked on the beach beside Big Dick Daddy Van! Six feet tall and 155 Lbs of solid muscle, this experienced College Jock plays Football, Rugby, Soccer, and Lacrosse. Check out his super tight white muscle butt and strong football thighs! Listen to Nyles confess that he has never played football naked before today - and he LOVES it! Watch Nyles' tight smooth athletic body move as he works over his older buddy Van with the ball. Both of these guys have ripped sweaty muscles and their BIG COCKS and BALLS bounce around as they play! The camera catches them from every angle. Van's athletic mature Surf Dad body comes from years of Kite Surfing and catching the waves on the Islands with his big board. Watch him as he plays with his big cock and nut sack dangle low WHILE he throws and catches the ball with his new Island Stud naked surf buddy Nyles. These sexy hunks are REAL LIFE BUDDIES and work together at the same Hawaiian restaurant and nightclub! There is a lot of jaw dropping footage of their muscle butts and their sweaty ass cracks! ASS LOVERS should not miss this one! Watch as these two men jog along the beach FULLY NAKED together! These two members of the Island Studs Football Team put down the football and pick up their surf boards and enter the waves on the PUBLIC BEACH for all to see. Just like Island Studs' other hot sexy Naked Football shoots with Austin & Eyal, Darren & Kaleo, Darren & Shawn and Van & Mick, on a public beach, this masculine jock couple playfully enjoys being naked in the open ocean! Listen as Nyles & Van talk, totally unscripted about their lives, on the Islands. Piss Lovers Alert! Nyles and Van take a Double Duo Pee together on the beach. Watch as Nyles releases a Horse Piss on to the sand with Van watching. "I'm going to go now too!" Van says as he grabs his wiener and starts to pee beside Nyles who is STILL pissing! Check out the smiles on their faces. "Last time I pissed with a guy it was my younger brother!" Nyles states with a laugh! Wow - We would LOVE to see Nyles pee with his younger brother! This REAL JOCK sweaty nudist football game, naked surfing and double piss action is NOT TO BE MISSED. Once again, Island Studs delivers ALL the naked fun unedited and unrehearsed! You won't see nudist action like this anywhere else except Island Studs! We are putting together a BALLS OUT, Fully Naked Island Studs football team! Do you want to join them?! Join Today and see all the Action Now!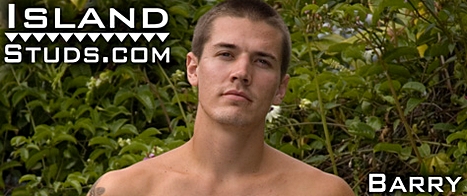 Check Out Our Guys Live On Cam!!
Desirability
Added: Jun 15, 2015 12:49am
Views: 9,984
Ratings: 2
Favorited: 0
Records: 2257

Recently Rated