Island Studs - Football Jock Jerks his King Kong Dong
Showing off his big muscle butt and powerful thighs by juggling coconuts fully naked in a tropical Hawaiian jungle is King Kong Dong Shawn! The college football jock is horny as always and proud of his big muscles from all the hours he spends at the college gym and playing sports! This nudist jock got the name "King Kong Dong" because he had the biggest dick compared to the rest of his high school buddies, as they showered after class! This corn-fed Missouri country boys boner stays rock hard during most this video as he stands a TALL 6'3" and excelled in every sport in college! A real All-American jock with a big cock! Check out Shawn's sexy outdoor duo with "Donkey Dong Darren"! As he poses and flexes his muscles for the camera feast your eyes on his perfect body. I put Shawn to work gardening outside in the sun showing off his huge thighs and muscle ass! His low hanging ball sack and big cock slap back and forth against the inside of his legs as he works! See naked Shawn plant coconut trees and dig with a shovel in the garden with his heavy low hanging man fruits dangling between his tree trunk legs. If you like big horse balls, Shawn has them! Watch as he playfully starts to juggle coconuts while he works in the hot Hawaiian sun! It is so hot watching a hung frat boy juggle coco "nuts" naked outdoors! Piss lovers take notice when Shawn flops his big dick over the balcony taking a long piss break! His pee falls 30 feet to the ground below his feet. What an amazing stream of piss! Horny Shawn sits down outside to enjoy slowly jerking his fat man cock. Look at the big mushroom head on his fully swollen dick! Watch as Shawn stands up, turns around and gets on his knees with the camera filming his white muscle butt from behind. He then grabs his ass cheecks with his own hands and opens them wide to show us all his perfectly pink virgin man hole! He loves grabbing his nut sack and jerking his fat cock. Listen to Shawn moan loudly like an animal when he finally busts a big creamy load! Shawn cums everywhere! "Check out my video!" Shawn says into the camera as he takes a hot soapy shower to clean all the jizz off his ripped body. Watching soapy water fall over his meaty man BUTT is so sexy! You will love the return of this sexy country college football jock with one of the biggest dicks on the Island! Shawn and his King Kong Dong is back and looking better then ever!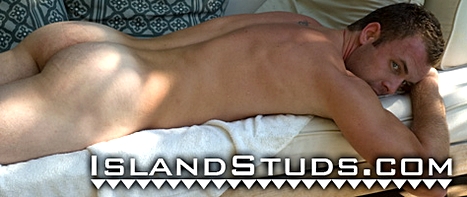 Check Out Our Guys Live On Cam!!
Desirability
Added: Jun 19, 2013 11:40pm
Views: 17,587
Ratings: 11
Favorited: 1
Records: 2257

Recently Rated