Active Duty - Blake, Nick Gunner & Rusty
Dink Flamingo couldn't wait to get their new find, Rusty, into some hot action so he quickly called in the reinforcements and got a hot three way set up. This scorching trio brings back two Active Duty favorites that we haven't seen in a little while now. Everybody loves little Nick Gunner and it's no wonder. He's such a cute little devil and today he proves just how horny he can be when you put him in the right situation. He comes through in this scene and not only does a damn good job as a top, but also bottoms for the other returning favorite, Blake. Yes, big, huge-dicked Blake. Blake is back and he's brought that big meat along with him to give to Rusty as a welcoming gift. Rusty doesn't quite know what he's in for, but he's a real trooper and by the time it's all said and done he proves just how damn eager he is to please. Things kick off with them joking about Nick Gunner watching the Food Network and how it's making him hungry. What he's really watching is some good porn and it's making him horny. Blake is already licking his lips as he sits between these two studs and anticipates what's about to go down. As soon as they finish the chitchat, Blake is all over Nick Gunner, Rusty is all over Blake and you can tell right away that these three are about to show us some real fun. Rusty is all smiles as he rubs on Blake's stomach and lifts his shirt. He and Nick help Blake out of his shirt and they lose theirs, too. The shorts quickly follow and the boys enjoy a little foreplay as they explore each other's bodies. Rusty and Blake embrace for the first kiss and Rusty reaches down to discover the monster in Blake's boxers. Nick Gunner is fascinated by Blake's nipples and spends some time playing with them as he plays with his own hard cock. A kiss between him and Blake follow as Rusty gets Blake out of his shorts and starts sucking his big dick. Nick keeps on sucking and licking Blake's nipples as Rusty handles that big cock, taking it down his throat and working it good.
Check Out Our Guys Live On Cam!!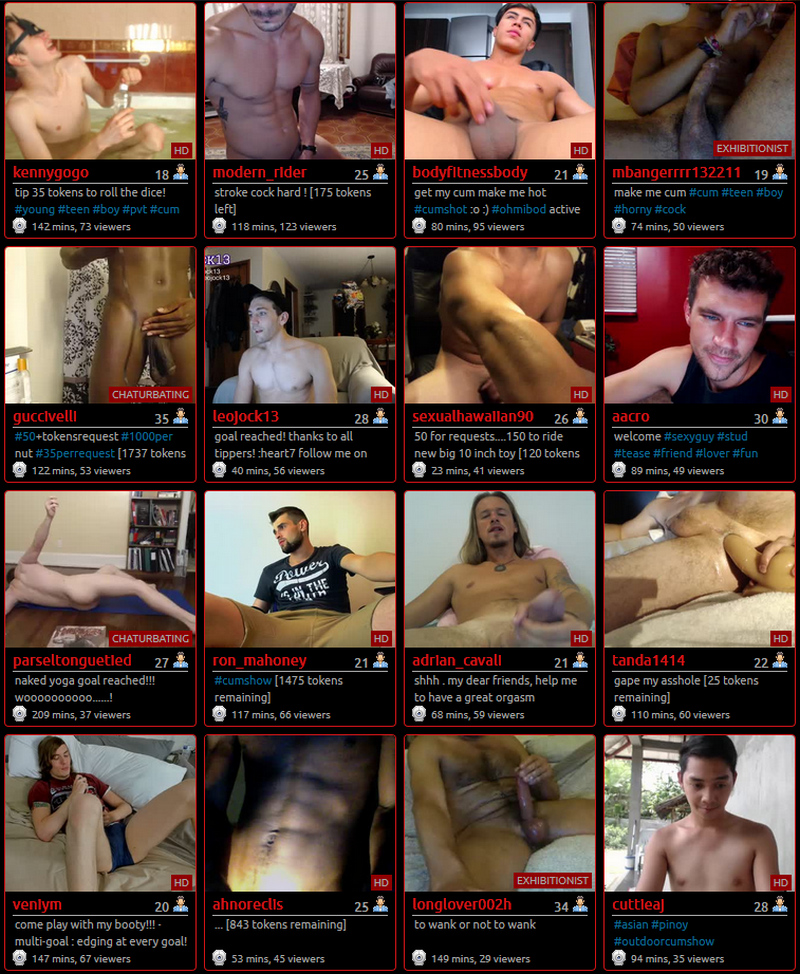 Desirability
Added: Aug 11, 2011 12:45am
Views: 28,999
Ratings: 12
Favorited: 1
Records: 2257

Recently Rated