Bare Adventures - Martin Corvin, Julien Breeze, John Paul and Robin Few
Becoming their bitch; Martin must do whatever the older recruits tell him, even if it's to have hard and raw sex with another soldier, as they watch on. Not one to pass up the chance, the smooth cutie strips off and get's to work on the fellow dark haired twink. Liking what they see, Julien and John start to strip until all four are butt naked and throbbing hard. Swapping men throughout, the fuckfest begins and doesn't stop until every man is fully sated. Pushed against the desk and fucked hard by John, then by Julien, our young lad has the hungriest hole in the barracks, and feels too good to leave alone. Pushing back onto the stiff dicks, his dick soon stiffens and his balls empty a huge load over each himself, letting Julien and John empty themselves over each of the dark haired twinks, thick strings of cum covering cute faces.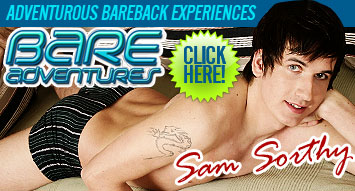 Check Out Our Guys Live On Cam!!
Desirability
Added: Sep 24, 2010 10:36pm
Views: 7,661
Ratings: 8
Favorited: 1
Records: 2257

Recently Rated