Dirty Tony - Naval Airman AC's first gay fuck
Devilishly handsome and straight Naval Airman AC is back on the military cot to fulfill some fleeting erotic thoughts and also to fill another army guy's sweet tight hole. Roman Rivers couldn't wait to show AC what it's like to have his fat cock strangled by a straight butthole in exchange for the lesson on how to spit-shine his boots. Roman is down on his knees working on AC's boots and can't help getting excited enough to reach up and start polishing AC's knob through the fly of his sexy cammo-pants. Roman's wandering hand quickly leads to grasping the base of AC's gorgeous dick and burying his big swollen head deep in his throat. Feeling how hard he's making AC, Roman quickly stands up and bends over the cot, giving him full access to plunder his anal village. AC playfully slaps his chubby monster against Roman's muscular ass before slowly sinking into the pink vortex of ecstasy. Screaming out uncontrollably from the intense sparks being ignited deep within his gorgeous abdomen, AC continues slamming away until he turns Roman around and bashes into his man-cave while staring into his piercing blue eyes. It doesn't take long before Roman spontaneously begins spewing jizz while getting pounded and crying out for more. AC is so turned by this he rips his throbbing cock fresh from the Roman's throttling rectum and drenches his face with burst after burst of salty semen.

Check Out Our Guys Live On Cam!!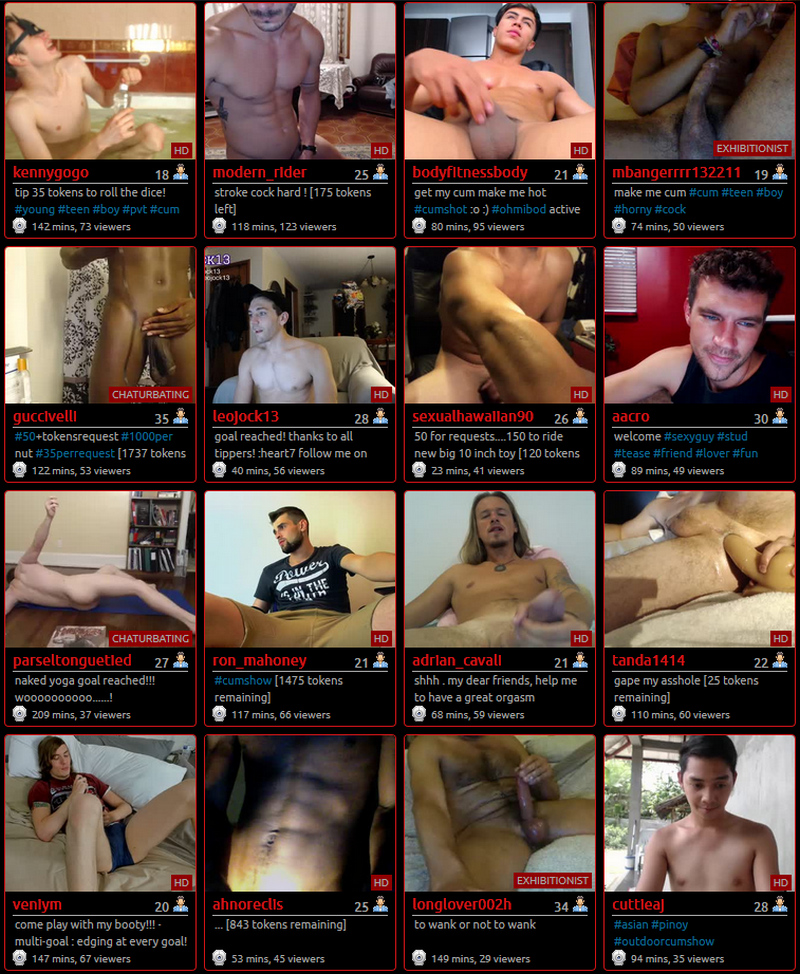 Desirability
Added: Jun 28, 2011 4:08pm
Views: 4,367
Ratings: 4
Favorited: 0
Records: 2257

Recently Rated