Colby Knox - Colby Chambers & Grayson Lange
Just For You: It's Colby's Birthday and Mickey wants to do something very special this year. He knows what Colby really enjoys is a tight piece of ass to shove his cock in. Mickey gets on grindr and finds the perfect boy, Grayson Lange. Mickey knows that Colby is horny and wants to surprise him with a quick hot fuck by a complete stranger. Colby has no idea that Grayson is coming over and Mickey can't wait to see what happens. Mickey instructs Grayson to knock on the door and ask Colby to give him his load. Grayson agrees and the plan is on.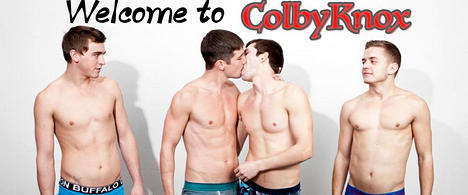 Check Out Our Guys Live On Cam!!
Desirability
Added: Aug 11, 2017 11:39pm
Views: 3,316
Ratings: 12
Favorited: 0
Records: 2257

Recently Rated