William Higgins - Gerasim Spartak - Massage
Gerasim Spartak is a great looking guy, with a sexy body too. He has come in for a massage and he strips down to his underwear and lays on the bed, face down, to await the masseur. The masseur soon arrives, also only wearing underwear, and takes some oil as he begins work. His hands glide over Gerasim's back and shoulders massaging them. The fingers work into the shoulder and neck muscles and then down the back as well. Gerasim is relaxed as he enjoys the hands working on his back. Those hands go down to the ass, running over it. The fingers slip into the underwear, pushing it down off Gerasim's sexy ass. Then the hands run over the cheeks as well. The underwear is removed and Gerasim's legs are wide apart as the hands work on his hot ass. The ass cheeks are parted as the hands work, showing off Gerasim's tight hole. The hands run up and down the ass crack and Gerasim's butt raises off the bed. Oil is dripped onto the ass and massaged in, with fingers rubbing over the hot hole. Gerasim's ass is raised further and a finger slips into that tight hole. His cock is pulled back between his legs too and more oil is applied to the ass. The finger works into that tight hole again as a hand reaches underneath, to get at the cock. That cock gets quite hard as the hand wanks on it. Gerasim moves onto his knees as the hands rub all over that sexy ass. Gerasim grabs his dick and wanks it a little before turning over to lay on his back. The hands rub oil all over that sexy chest. Then they take hold of Gerasim's cock and wank it hard. His balls tighten at the base of the cock as the wanking continues and soon the hot cum shoots out, onto the hot body. Then the hands run all over the sexy chest again as Gerasim relaxes after cumming.

Check Out Our Guys Live On Cam!!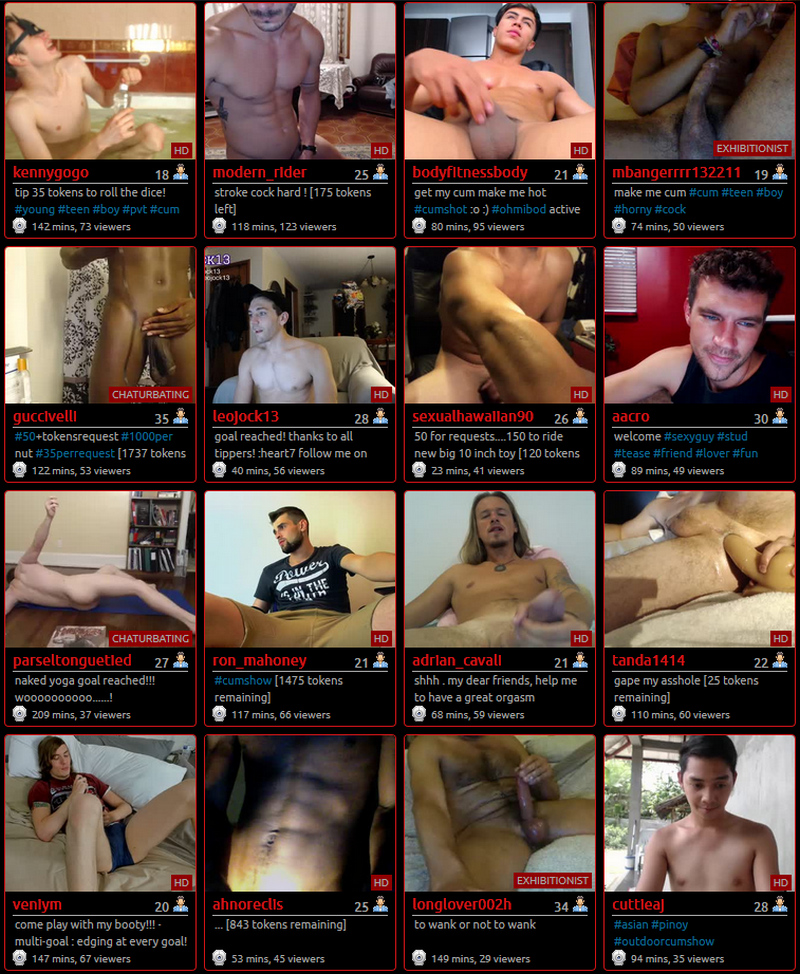 Desirability
Added: Jul 15, 2017 11:26am
Views: 1,341
Ratings: 5
Favorited: 0
Records: 2257

Recently Rated