Colby Knox - Mickey Knox & Colby Chambers - Fuck Me Silly
Colby and Mickey have scheduled another live performance and invited everybody to watch. Tonight however is a little different, they have Oliver Saxon in the room and he is filming the whole thing. Colby and Mickey are pumped for tonights show and can barely wait for it to begin. As soon as the timer starts Mickey is already going after Colby's ass. Colby being the wonderful husband he is lets Mickey fuck him for a bit, but then it's down to business. Colby has had enough and it's time to punish his man's hole. Mickey holds on while Colby pumps his hard cock inside him over and over then fills his tight ass with his warm seed.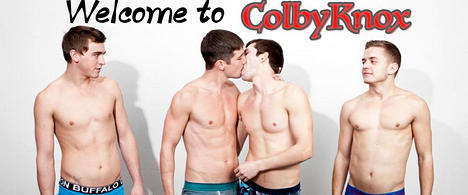 Check Out Our Guys Live On Cam!!
Desirability
Added: May 19, 2017 9:21pm
Views: 4,269
Ratings: 8
Favorited: 0
Records: 2257

Recently Rated