Butch Dixon - Zach & Chase
Don't let Zach's blonde streak fool you. This is perhaps our first Ginger duo ever! These hypermasculine men with sexy red beards have a bareback Grindr hookup in the dark room of a Montreal gay bar. It might be dark... but no so dark that we can't see what they are up to. Not only do these hairy studs have nearly matching red beards, they're both tatted up and tough looking. No worries though. They're looking for a fuck, not a fight.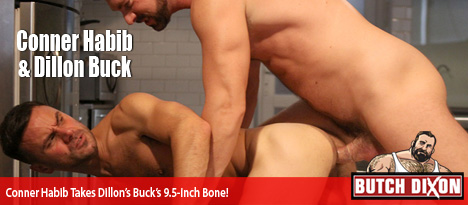 Check Out Our Guys Live On Cam!!
Desirability
Added: Mar 18, 2017 9:17pm
Views: 2,758
Ratings: 6
Favorited: 0
Records: 2257

Recently Rated