Colby Knox - Mickey Knox & Corbin Colby
In Deep: Mickey Knox has been begging for Corbin Colby's big fat cock for too long. The time is finally here and Mickey could not be more excited. Corbin has about 10 inches and its so thick that Mickey can barely get it in his mouth. That does not stop him though. Mickey starts sucking Corbin's fat cock right away. Nice and slow to make sure he does a good job sucking that dick. Before long Mickey is ready to get fucked and Corbin gives him all 10 inches right in his tight ass.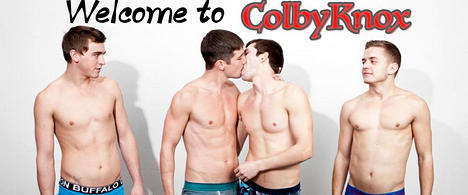 Check Out Our Guys Live On Cam!!
Desirability
Added: Feb 16, 2017 11:13pm
Views: 7,021
Ratings: 16
Favorited: 2
Records: 2257

Recently Rated